This is a spiritual war. We are called to withstand the enemy in the evil day. Prayer is a weapon, praying the scriptures is a doubly leathal weapon against the unseen enemy in the spiritual realm. Dr. Cloud makes a valid point in his essay linked below.
Hat-Tip to Anne for sharing this. If you are frightened by reading about the developments, it is ok to just trust the Lord and curb your exposure. If you are like me, and need to know, meditation in the word is essential for perspective. Link is at bottom for reading rest if the article.
David Cloud, Way of Life Literature, P.O. Box 610368, Port Huron, MI 48061
866-295-4143,
fbns@wayoflife.org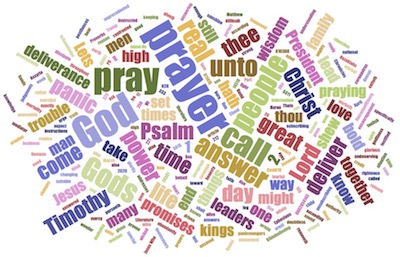 "Call unto me, and I will answer thee, and shew thee great and mighty things, which thou knowest not" (Jeremiah 33:3).
"For the eyes of the LORD run to and fro throughout the whole earth, to shew himself strong in the behalf of them whose heart isperfect toward him" (2 Chronicles 16:9).
"And call upon me in the day of trouble: I will deliver thee, and thou shalt glorify me" (Psalm 50:15).